Spanish chef Omar Allibhoy steps into the #WineWars ring to fight for wines from his home country. Omar will talk through three great examples of a white, rosé and red wine. Perfect for sipping with some tapas, give these Spanish wine styles a go and let us know what you think in the comments below. Is Spanish wine the best in the world? Salud!
About Omar Allibhoy
Omar Allibhoy is a Spanish celebrity chef. He has previously worked at elBulli under Ferran Adrià and Maze under Jason Atherton. He is the founder of the Tapas Revolution group. He opened his first restaurant at Westfield London in 2011.
Vino Tinto- Tarima
"Vino Tinto" means red wine in Spain. In this video, Omar recommeded Tarima red wine to represent Spanish red wine. Bodegas Volver Tarima is also our pick for Spanish Red Wines under $10, its retail price only $8.99.
Bodegas Volver Tarima 2015
Bodegas Volver Tarima 2015 is made of Mourvedre from Spain. This Spanish red wine is below $10 and earned good review from Robert Parker's Wine Advocate.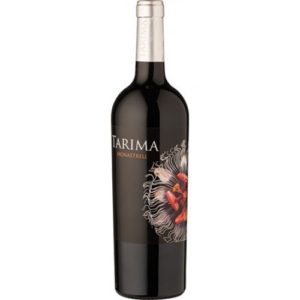 Bodegas Volver Tarima Winemaker Notes
Bodegas Volver Tarima is a 100% Monastrell that shows extraordinary expression of the variety. Aromas and flavors of licorice, chocolate, grass and florals qualities. It will pair well with fish in sauce, various meats and cheeses.
91 Points Critical Acclaimed by The Wine Advocate
Another terrific value is the 2015 Tarima (Nonorganic) from Alicante and another 100% Mourvèdre cuvée, aged six months in French oak. This wine has terrific aromatics, broad, expansive flavors, about 15% natural alcohol and an expansive, heady mouthfeel. This is rich, dense and Provençal in its flavor components. Totally aged in used oak and stainless steel, the wine is a real sleeper and big-time winner in the values sweepstakes. Drink it over the next several years.
Vino Blanco- El Novio Perfecto
"Vino Blanco" means white wine in Spain. In this video, Omar recommeded Perfecto from Valencia to represent Spanish white wine.
El Novio Perfecto 2016
El Novio Perfecto is a semi-sweet white wine produced by David Sampedro -current winemaker at DSG Vineyards- and Bruno Murciano through their joint venture DSG Vineyards & Bruno Murciano.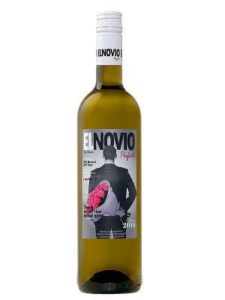 El Novio Perfecto 2016 Winemaker Notes
El Novio Perfecto or Perfect Boyfriend is a semi-sweet white wine made from the grape varieties of 50% Moscatel and 50% Viura vineyards of Valencia. The wine has been made by the Mediterranean Wine Company – CVVM – name of the company formed between Bruno Murciano and David Sampedro with the Valsangiacomo family of Valencia, long tradition winemakers in Chiva (Valencia).
89 Points Critical Acclaimed by Robert Parker
El Novio Perfecto is an Off-dry white wine made from Moscatel (50%) and Viura (50%) grapes coming from the Valencia D.O.. These grapes varieties are fermented separately. Moscatel is elaborated to be dry, while Viura's fermentation is interrupted with cold, leaving the wine with a total of 50 grams per litre of residual sugar. The wine rests in stainless steel tanks before being released.
Try it as an aperitif, with salads, pasta and rice dishes, with spicy food and Pan-Asian or Peruvian dishes. It can also be enjoyed as dessert wine, being off-dry and low in alcohol. It is a very versatile white wine indeed!
Vino Rosado-  Libido Rosado Garnacha
"Vino Rosado" means Rose wine in Spain. In this video, Omar recommeded Libido Rosado Garnacha from Valencia to represent Spanish Rose.
Libido Rosado Garnacha
Pinky/raspberry bright colour. In the nose, it is intense, with a clean bouquet of red fresh fruits (strawberry), citrus and sweet candy. In the palate, it is fresh, with a very good balance within the fresh red fruit and the reminiscence of sweet flavours of candy. It has a clean, persistent finish with some floral hints.

Libido Rosado Garnacha Winemaker Notes
The Libido Rosado is a rosé wine made from 100% Garnacha grapes coming from vineyards planted at 700 metres over limestone soils in the Navarra D.O. This wine has undergone cold maceration (to extract flavour and aromas) at controlled temperature of 7ºC. It has done alcoholic fermentation during 40 days in stainless steel tanks at controlled temperatures and it has been aged during 2 months in stainless steel tanks, resting on its fine lees.
Try it with barbecue and grilled meats, stews, cold meats, pasta dishes, salads, pizza and tapas. It can also be enjoyed on its own, without food. Very versatile rosé young wine!
Learn More Spanish Wines
Right now Spain is experiencing a wine revolution that no other wine country has ever experienced in history, now is the time to start exploring Spanish wine and learning what it is all about and reaping the rewards. Please browse more wines below to get your journey started in the world of Spanish wine. Salud!
Wine Gift Set Suggestions