Priorat is one of the stand-out Spanish wine regions, with an extraordinary leap in wine quality, reputation and price over the last decade or so. This small wine appellation, with 1,700 hectares of vines and just over 60 bodegas, lies to the west of the province of Tarragona in Catalonia, and includes the municipalities of Scala Dei, Gratallops and Falset.
Check out these 6 award winning red wines from Priorat!
Top of The Top Red Wine from Priorat
Clos i Terrasses Clos Erasmus series red wine is alway the best wine you can get from Priorat Spain.
Clos i Terrasses Clos Erasmus 2005
Clos i Terrasses Clos Erasmus 2005 is 100 points Spanish red wine. Don't suprise with the price, it cost you $899 for one bottle.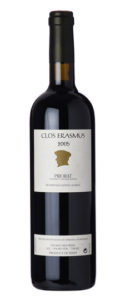 100 Points Critical Acclaimed By The Wine Advocate
The 2005 Clos Erasmus is produced from three vineyard sites originally terraced by the Greeks. The current blend is 85% Garnacha and 15% Syrah with a long-term goal of making a 100% Garnacha wine. The wine was aged for 18 months in new French oak. It is super-fragrant with aromas of crushed stone, slate, cinnamon, baking spices, cassis, kirsch, blueberry, and wild black cherry. Perhaps a bit tighter than the 2004, on the palate there is a liquid minerality that must be tasted to be believed. Opulent, harmonious, and awesome are words which really cannot do justice to this extraordinary vinous achievement. In a perfect world, purchasers would have the patience to cellar it for 10-15 years but this will be a severe test of one's ability to delay gratification.
96 Points Critical Acclaimed By Vinous / Antonio Galloni
Bright ruby. Remarkably perfumed nose offers a surreal range of red and dark berries, pungent floral qualities, Asian spices and zesty minerals. Deep in red fruit flavor but amazingly precise and balanced, with a collection of exotic spice and mineral characteristics that reminded me of a Romanee Saint-Vivant. The spiciness builds on the long, seductively sweet finish, which lingers endlessly, maintaining poise and superb focus.
Best Buy Priorat Red Wine
Great red wine doesnt have to alway expensive, we pick Clos Mogador Priorat 2013 as best buy Priorate red wine. It is only $89.99 and earned 98 points from The Wine Advocate.
Clos Mogador Priorat 2013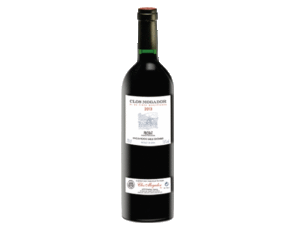 Clos Mogador Priorat 2013 Winemaker Notes
Vivid and deep-red color with a violet hue. Its brilliance isvery attractive and transmits the strength and potential evolution of the wine. In the nose it displays pure red and bluish fresh fruit, notes of fennel and fragrant aromas like a cluster of violets, with cassis, black fruit and also espresso that transmits a lot of energy. When swirling the glass, mature notes such as marmalade appear, with aromatic herbals that provide freshness and minerality. It is a very complex wine, forming different layers and expressing all sensorial aromatics at a high level. In the mouth it has soft tannins that fill the palate with a juicy fruit finish. After a few minutes in the glass, glamorous red fruit notes come up, and the eleganceof its gentle acidity and tannins make the wine silkier and smoother.
98 Points Critical Acclaimed by The Wine Advocate
One of only two Vins de Finca Qualificada from Priorat, the 2013 Clos Mogador is a complex blend of Garnacha and Cariñena with a touch of Syrah and Cabernet Sauvignon. It felt serious and a little backward, terribly balanced with shy notes of peat and graphite emerging with some time in the glass, subtle and complex, slowly revealing nuances of dark cherries, violets, black olives and later some red fruit. The palate is surprising: when I expected it to show its power, it just whispered and danced on my tongue with lively acidity that made it feel a lot lighter than it is. There is depth, elegance and incipient complexity. Here everything is in perfect harmony, with lots of everything, dry extract, acidity, alcohol and tannin, but somehow you don't notice any of it. A remarkable vintage of Mogador. Given the quality, the price seems like a bargain, and availability shouldn't be too bad either, as some 28,000 bottles were filled in June 2015. Put it aside in your cellar, because this is a 20-year bottle of Priorat.
93 Points Critical Acclaimed by Wilfred Wong of Wine.com
A red wine for Old World junkies that love delicious wines. The 2013 Clos Morgador, a serious wine, makes no pretentions of wanting to please the crowd. These guys make real wine that so classically defines Priorat. I'd like this one with a well-marbled ribeye of beef. Dark ruby color; ripe red and black fruit, with some dust in the nose; medium bodied, fine bite in the flavors; red and black fruit with sweet earth notes; rich and persistent in the aftertaste. (Drinking nicely now, will improve significantly with time. (Tasted: April 5, 2016, San Francisco, CA)
93 Points Critical Acclaimed by Wine Spectator
Plush yet focused, this red delivers alluring flavors of cherry, kirsch, licorice, espresso and mineral, with well-integrated tannins and vibrant orange peel acidity. Ripe yet balanced, this is both rich and fresh.
94+ Points Award Winning Red Wines from Priorat
There are 4 more 94+ points award priorat red wines you can try out.
Mas Doix Costers de Vinyes Velles Priorat 2012
Mas Doix Costers de Vinyes Velles Priorat is 95 points wine. It is more reasonable price range which only cost you $120 for one bottle.

Mas Doix Costers de Vinyes Velles Priorat Winemaker Notes
Doix estate vineyards are situated at a height of 1150/1640 feet above sea level on hillsides of pronounced slopes, with the characteristic slate soil called "licorella". The grapes come from vines between 80 and 105 years old, with a small but exceptional production. This wine was aged in new French oak for 16 months.
Blend: 55% Carignan, 45% Grenache
95 Points Critical Acclaimed by The Wine Advocate
The Doix Costers de Vinyes Velles is a blend of 55% Garnacha and the rest Cariñena from very old vines planted on schist (llicorella) soils in the village of Poboleda, where the family originated and the winery and vineyards are located. The 2012 was fermented in stainless steel with neutral yeasts and matured in new 225-liter French oak barrels for 16 months. Only the best grapes tolerate such oak treatment, and although there are still some oak-related aromas the wine has swallowed down the barrique; such is the power and concentration of the juice here. The palate is XL, intense and powerful but with very good balance, freshness (2012 can be a great vintage for Priorat) and chewy tannins. It is a superb, powerful Priorat. 5,500 bottles were produced.
92 Points Critical Acclaimed James Suckling
A perfumed nose of blackberries and blackcurrants with floral undertones. Some white pepper and cedar, too. Full body, concentrated and juicy tannins and a refreshing and citrusy finish.
Vall Llach Idus 2005
Vall Llach Idus 2005 is only $64.99

Vall Llach Idus 2005 Winemaker Note
Idus is the result of a close collaboration with local viticulturalists and owners of "trossos," or small vineyard blocks,who cultivate old-vine Cariñenas and Garnachas. These old-vine vineyards, which are located in the Porrera andTorroja municipalities, are the key to the character of this wine.
94 Points Critical Acclaimed by The Wine Advocate
The 2005 Idus is composed of 42% Carinena, 20% Merlot, 15% Garnacha, 13% Cabernet Sauvignon, and 10% Syrah and spent 16 months in seasoned French oak. Dark garnet-colored, it offers up a complex perfume of wood smoke, tobacco, mineral, wild blueberry, black cherry, and black currant. This leads to a full-bodied, opulent, full-flavored wine with lots of extraction, sweet, ripe fruit, well-concealed tannins, and at least 6-8 years of aging potential. This lengthy, gratifying effort should drink well through 2030.
93 Points Critical Acclaimed by Wine Enthusiast
All three Vall Llach wines are stellar in 2005 and get Editors' Choice status. Idus is a big load that starts out sharp and toasty and then quickly settles into a saturated groove of black fruit, licorice, coffee and mocha. It's dark, deep and ripe, with slight mineral underpinnings. Carignan is the lead grape, with Merlot, Garnacha, Cabernet and Syrah filling out the blend.
Rotllan Torra Amadis 2001

95 Points Critical Acclaimed By The Wine Advocate
A sensational bouquet of blackberry liqueur, acacia flowers, crushed stones, and sweet oak emerges from a wine of great purity, layers of flavor, an opulent texture, and a sweet finish. This beauty should drink well young yet age effortlessly for 10-15 years.
Cims de Porrera Classic Priorat 1999
Cims de Porrera Classic Priorat 1999 is only $99.97.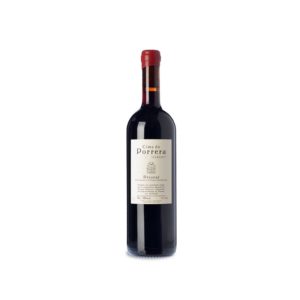 94 Points Critical Acclaimed by The Wine Advocate
The outrageously rich, opaque purple-colored 1999 Classic exhibits sweet creosote-infused aromas of blueberry and blackberry liqueur, full body, impressive purity, and a flamboyant personality. It will drink well for 12-15 years
Other Great Wines From Spain
Wine Gift Set Suggestions