Rosé has exploded on the US market over the past few years, especially during the warm months of the year. However, Spanish Rose wines are ignored most of the time!
Check out these Spanish Rose wines under $20!
Best Spanish Rose Wine Under $20
Why Bodegas Muga Rioja Rosado 2017 is our best pick Spanish Rose wine under $20?
The reason is pretty simple.
First, it earned good reputation from James Suckling.
Second, it is only $17.99!
Bodegas Muga Rioja Rosado is Rosé from Rioja, Spain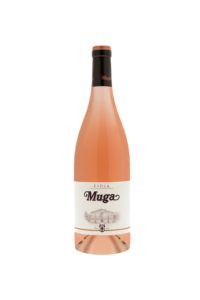 Bodegas Muga Rioja Rosado 2017 Winemaker Notes
A very light, bright color – mainly pale orange-tinged salmon pink. In this harvest very fresh, tart fruit aromas return, dominating the whole sensorial profile of the wine. On the nose you mainly find the citrus and green apple aromas which are present throughout the wine's passage through the mouth; in the aftertaste, the olfactory nuances are transformed into something finer and more complex, where you can discover, along with those noted previously, hints of apricot and faint reminders of pastries. On the palate it is really attractive since, although the sharp fruit still dominates, the overall taste is sweetened by elegant, well-integrated fine lees. This is a wine with a long finish, combining sweetness, freshness and acidity.
91 Points Critical Acclaimed by James Suckling
Lovely rosé with strawberry, peach and flower aromas and flavors. Medium body, light phenolic tension and a crisp finish.
Spanish Rose Wine Under $20 From Rioja
If you are looking for other Rioja Rose Wines similar to the best pick above and under $20?
Check out these 4 Rioja Rose Wines below: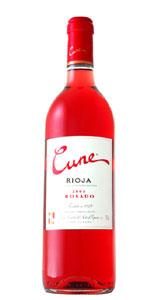 CVNE Rosado 2016 Winemaker Notes
Attractive strawberry red colour with bluish hints on the meniscus. Intense red fruit aromas as strawberry, redcurrant and raspberry. Sweet hints that reminds to the candies bringing us back to the childhood. Naturally, red liquorice is clearly present in its aroma. All together invites us to taste it, and here it is where we find new world of sensations because through our palate it gives a perfect balance between sweetness and acidity which provides the freshness even in the after tasting. The end is so nice that comes perfect to pair with appetizers, pasta, vegetables, blue fish and light meats.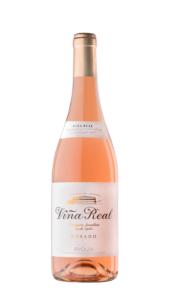 CVNE Vina Real Rosado 2017 Winemaker Notes
Elegant pale pink with gray tones. Soft and intense aromas of stone fruits such as peach and apricot well complemented with floral aromas that gives it fineness and freshness. Its passage through the palate is cheerful and elegant due to its roundness and balance. The aftertaste is long and fruity being a perfect wine to take at any time, with or without accompaniment. If we want to combine, it is suitable for all kinds of salads, pastas, and vegetables.
Bodegas Valdemar Conde Valdemar Rose 2015, $12.99

Bodegas Valdemar Conde Valdemar Rose 2015 Winemaker Notes
Evocative wine with a light salmon rose colour where the fruity tones from the Garnacha, the red berry and raspberry, are combined with the floral notes of the Viura, with strong aromas of roses. The Viura also bestows a delicate and subtle character that makes this wine stand out in mouth for its elegance and cherry notes in its long finish.
This wine matches perfectly with smoked fish, soups, creams and salads. It also goes well with Mediterranean cuisine such as rice plates and pastas, and with Asian cuisine.
Blend: 75% Garnacha and 25% Viura
Sierra Cantabria Rosado 2016, $11.99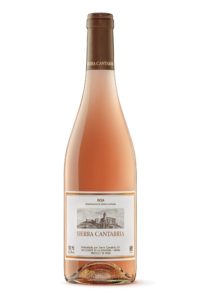 Sierra Cantabria Rosado 2016 Winemaker Notes
Clean and bright salmon color. Aromas of red berries, aniseed light notes and nuances of fresh fruit, strawberry, blackberry, raspberry, pomegranate. Fresh, fragrant, well balanced, wrapped by the fruit and acidity with memories of pomegranate, watermelon, etc. Intense, persistent, leaving a lively length.
Hermanos Pecina Cosecha Rosado 2016, $17.99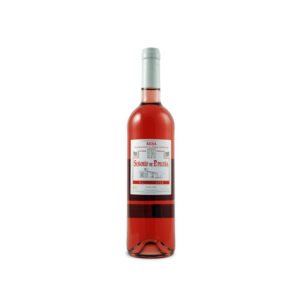 Hermanos Pecina Cosecha Rosado 2016 Winemaker Notes
Bright garnet red, with good depth of color and a clarity which gives it a bright sheen in the glass. Fruity aromas of plums and blackberries, and black fruits. Balsamic notes on the palate with good acidity. Fresh and pleasant to drink.
Spanish Rose Wines Under $20 From Penedes

Bodegas Pinord Dibon Brut Rose Winemaker Notes
Clear red and pinkish tones. Small bubbles are gently released to form various strings that rise to the surface. It has a gentle fragrance with smells of fruits, raspberry and blackcurrant. Also noticeable are the tertiary aromas of the ageing on the lees which give it more wine-like and syrupy features. It is very full in the mouth with a splendid bubbly sensation that fills the whole palate. Red fruit also appears, even more markedly in the nose. Long finish and great elegance.
Vins de Terrer La Rosa 2016, $17.99

Vins de Terrer La Rosa 2016 Winemaker Notes
La Rosa is a fresh and aromatic rose at its most elegant expression. A distinct Mediterranean character with wild fruit/citrus notes and subtle, elegant floral tones bringing clean definition. Captivating and fresh on the palate with delicate yet vervy energy.
More Spanish Rose Wines Under $20
Check out these Rose wines under $20 from other region of Spain.
LVP Pink Sangria, $14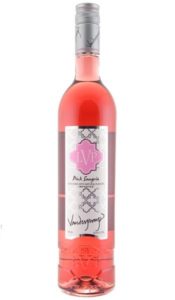 LVP Pink Sangria Winemaker Notes
LVP's Pink Sangria is made from Bobal and Grenache grapes. Grenache, known as Garnacha in Spain, adds berry and cherry flavors, herbal accents and richness. Its full flavor and regional character makes LVP Pink Sangria silky and floral, well-integrated and lush. Bobal is a variety of Vitis Vinifera, a red grape whose presence in Spain was documented in the 15th century in "Espill o llibre de les dones" by Jaume Roig. Its name is derived from the Latin bovale, in reference to the shape of a bull's head. Its skin is intensely and brightly colored and the smell is fresh, original and fragrant.
Nicolas Ulacia e Hijos Ulacia Txakolina Rose 2016, $19
Nicolas Ulacia e Hijos Ulacia Txakolina Rose Winemaker Notes
Light rose color. Sophisticated and elegant aromas that remind us of strawberry and watermelon with citrus notes. The palate is delicate and fresh.
Pairs beautifully with salads and seafood.
Campos de Luz Rose 2015, $14.99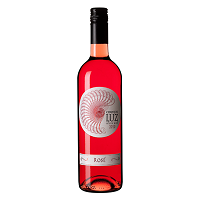 Campos de Luz Rose 2015 Winemaker Notes
Very pretty pale shade of pink, with touches of violet at the edges. Scents of strawberries, flowers and a hint of creaminess. Clean crisp acidity, with delightful fruit, medium length, perfect for summer drinking.
Zestos Rosado 2016, $11.99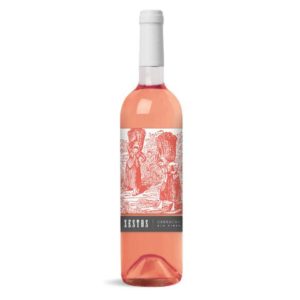 Zestos Rosado 2016 Winemaker Notes
This elegant vibrant, mineral-rose from the high elevation mountains of Madrid, showcases aromas of strawberry, pomegranate coupled with flavors of cherries and grapefruit. The finish is crisp with notes of minerality.
Mia Rose 2015, $10.99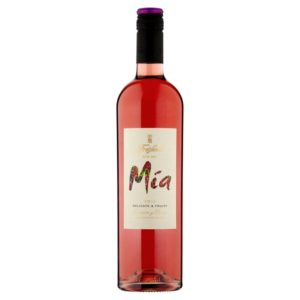 Mia Rose 2015 Winemaker Notes
Mia Rose is an easy-drinking wine that uses unique Spanish grape varieties to create a vibrant and modern style. It has not been aged in oak to preserve the purity of each varietal. Mia Rose is delicious and floral with elegant notes of raspberry and strawberry.
Finca Torremilanos Montecastrillo Rosado 2016, $13.99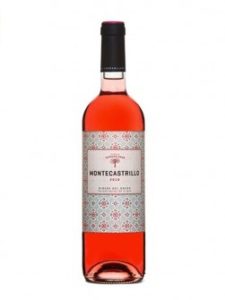 Finca Torremilanos Montecastrillo Rosado 2016 Winemaker Notes
Medium rose in color with lively orange shades. Fresh and intense nose with notes of red and white flowers. Zesty and agreeable grapey flavor on the palate with mineral sensations that enhance its freshness and complexity.
Vinos Guerra Armas de Guerra Rosado 2016, $12.99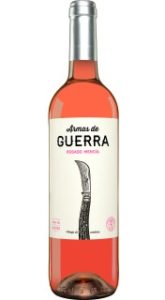 Vinos Guerra Armas de Guerra Rosado 2016 Winemaker Notes
Cherry-red colour. Ripe red fruit aromas harmoniously combined with hints of wild and blue flowers together with mineral and spicy notes coming through. Fresh, lively and silky. Just like a raspberry-flavoured lollipop!
Raimat Rose 2015, $13.99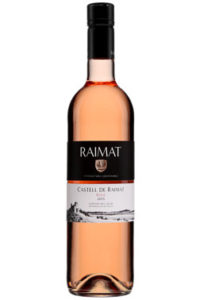 Raimat Rose 2015 Winemaker Notes
Bright pale pink. Aromatically subtle with elegant strawberry notes, typical of a good Tempranillo. Soft floral touches are reminiscent of grapefruit with a light undercurrent of anise. A friendly entry denotes a great deal of volume and a pleasant texture, giving the wine a long finish.
Pairs well with all kinds of tapas; oily fish like tuna and salmon; pasta and rice dishes; and pizza.
Artazu Artazuri Rose 2016, $16.99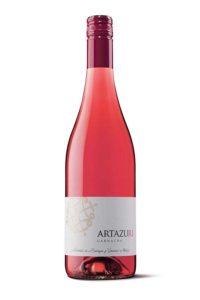 Artazu Artazuri Rose 2016 Winemaker Notes
Translucent pink in color with an alluring nose that contains nuances of fresh strawberries, raspberries rose petals and orange rind. The palate is bright and fruity with a fresh acidity.
Delicious on its own or the perfect accompaniment to a wide variety of meat, fish and cheese-based dishes.
Other Spanish Wine Under $20
Wine Gift Set Suggestions