You try Cabernet Sauvignon and love it. Bottle after bottle, you will eventually get bored. So you start look for Cabernet Sauvignon alternative with the price under $20.
You reach the right place!
Check out this list of Mourvedre wine….
If you love Cabernet Sauvignon then Mourvedre is your bag. Mourvedre (aka Monastrell) is a full-bodied and rustic wine that originated in Spain. Rumor has it that the seafaring Phoenicians brought it over as early as 500 B.C. Seemingly obscure, Mourvedre is actually used quite often as a blending grape in popular wines such as Châteauneuf du Pape. It's one of the major grapes of the Rhône along with Grenache and Syrah.

Understand more from winefolly.com
Best Cabernet Sauvignon Alternative: Mourvedre wine
There are 6 Mourvedre red wines from Spain with good reviews.
Enrique Mendoza Alicante La Tremenda Monastrell 2014, $15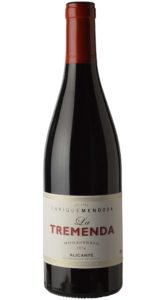 Enrique Mendoza Alicante La Tremenda Monastrell 2014 Winemaker Notes
Bright ruby-red in color, this wine shows expressive notes of fresh black cherries and red berries mingled with hints of sweet spice, toast and cocoa. On the palate, this accessible red shows silky texture, liveliness and long length.
Pair it with pork chops Normandy, Kobe beef, or parmesan-crusted asparagus tips.
92 points Critical Acclaimed The Wine Advocate
There is no Quebradas in 2012 (too dry) or in 2013 (hail) and the next one will be the 2014 but it won't be released until late into 2017. So I only tasted two Monastrell bottlings, starting with the 2014 La Tremenda, the entry-level cuvée from different vineyards in the surroundings of their estate El Chaconero in the village of Villena. In 2010 they started producing Fondillón, the sweet Monastrell from the zone, so the riper bunches from these vineyards are kept for the Fondillón, which has had an effect on the dry Monastrell wines: more freshness and less overripe notes. This wine has six months in used 500-liter barrels and a variable time in vat, between six months and one year. The 2014 feels very tender, it has the esparto grass austerity of the stony vineyards with the chalky soils and a myriad of Mediterranean herbs. They used some stems for the fermentation, which added a fine thread and makes it subtly textured. It has the dusty tannins and the saline tastiness of the limestone soils. It represents a superb value and a great introduction to the Monastrell from Alicante; the price is hard to believe. There are some 50,000 bottles from this vintage.
Bodegas Castano Hecula 2013, $12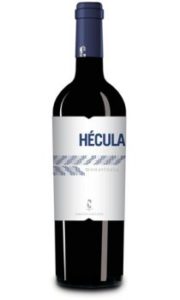 Bodegas Castano Hecula 2013 Winemaker Notes
Intense and shiny cherry red color, clean. Outstanding fruity expression -plum, fig, berries- intense balsamic aromas (mentholated) and perfectly integrated wooden notes. Soft and silky on the palate, embodying, with elegant ripe tannins and a wide pleasant aftertaste.
91 Points Critical Acclaimed by The Wine Advocate
The 2013 Hecula, which comes from 60- to 80-year old non-irrigated vines planted in pure limestone soils, is a cuvée of 12,000 cases. The wine has fabulous texture, a deep ruby/purple color, plenty of chalky minerality mixed with blue and black fruits. The wine is rich, concentrated, quite savory and mouthfilling. This is a stunner that is remarkable for this price. In fact, it is probably too good, because most people that spend $12.00 would never believe a wine could be exceptional. But this certainly is. Drink it over the next several years.
Senorio de Barahonda Barrica 2012, $17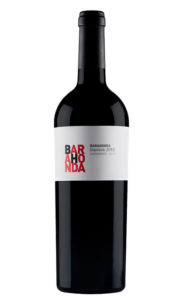 Senorio de Barahonda Barrica 2012 Winemaker Notes
A big, thick, juicy, dense purple-colored effort, it reveals lots of blackberry and cassis fruit intermixed with hints of camphor, licorice and spicy oak. This medium to full-bodied, luscious, fruity, crowd-pleaser should keep for 3-4 years.
91 Points Critical Acclaimed by The Wine Advocate
The outstanding 2012 Barahonda Barrica (75% Monastrell and 25% Syrah aged six months in French oak) exhibits a dense ruby/purple color as well as copious notes of blackberries, licorice, camphor, white flowers and pepper. This ripe, medium-bodied, opulent, fleshy red should drink well for several years. It's a real winner at this price point.
Bodegas Volver Tarima Hill 2014, $17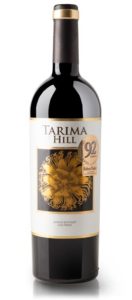 Bodegas Volver Tarima Hill 2014 Winemaker Notes
The wine exhibits deep garnet color with flashes of violet and a bouquet of dark red cherries and leather. On the palate the wine achieves its full potential, offering notes of black berries, plums and licorice with an elegant but persistent finish.
90 Points Critical Acclaimed by The Wine Advocate
Lastly, the 2014 Tarima Hill, from Alicante, is also 100% Mourvèdre aged 20 months in French oak and from the oldest vines of the estate, planted 1935-1975. They are also relatively high elevation, at 2,000 to 2,400 feet above sea level. This wine shows wonderful, pure aromatics of blueberry, black raspberries, chalk and spring flowers. The wine has beautiful, full-bodied texture, impressive ripeness and purity and length. The minerality is present, and the wine a heck of a value.
Gordo 2012, $17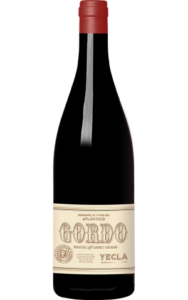 Gordo 2012 Winemaker Notes
Gordo is Patrick Mata's affectionate way of calling his father, Jose Mata. For almost 4 generations Patrick's family produced wine in Malaga, Montilla, Sanlucar, Rioja and other Spanish regions.
An exotically perfumed bouquet evokes candied red fruits, Asian spices and black pepper, with a smoky topnote. Sappy, concentrated black raspberry and bitter cherry flavors gain sweetness with air and pick up notes of cola and clove. Finishes chewy and long, with slow-building tannins and lingering sweetness.
91 Points Critical Acclaimed by The Wine Advocate
A fabulous value from Patrick Mata, the 2012 Gordo is a blend of 70% Monastrell and 30% Cabernet Sauvignon from an organic vineyard planted in 1970. Aged three months in French oak, it showcases the brilliant quality of the Mourvèdre grape from this sunny appellation. The wine boasts an opaque ruby/purple color along with notes of lead pencil shavings, blackberries, black raspberries and a hint of blueberries. The sensational fruit characteristics are pure as well as vivid. This full-bodied, opulent, stunningly savory, expansively flavored 2012 can be drunk over the next 2-3 years.
Casa Castillo Monastrell 2015, $12.99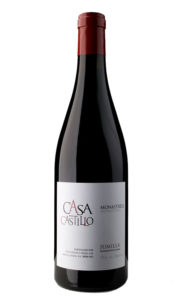 Casa Castillo Monastrell 2015 Winemaker Notes
This wine is fresh, vibrant and shows a much more northern european temperament than one usually finds in Jumilla.
91 Points Critical Acclaimed by James Suckling
Rich raspberry and blackberry fruits that deliver in a bold and juicy way. Appealingly fresh and flavor-drenched style.
Other Spanish Wines Under $20
Wine Gift Set Suggestions