Hard to find Spanish white wines under $20? Wrong!
There are fine white wines produced fron north-west Spain which obsulutely worth trying!
It is hard to believe that until recently these two wonderful and increasingly popular white varieties – Godello and Albariño, grown in Galicia in north-west Spain – have languished in obscurity. Of course, local growers and Spanish connoisseurs championed their virtues for decades, but it is only over the past 10 years or so that wine lovers across the globe have been able to enjoy these aromatic, delicious and refreshing wines. And with exports rising, it looks like a new generation of wine drinkers are going to fall in love with Spain's answer to the Kiwi Sauvignon Blanc craze.

Read the full article from www.cellartours.com
Albarino White Wines Under $20
Albarino is a high-quality, light-bodied white wine that grows primarily in Spain and Portugal. It's loved for its high acidity, refreshing citrus flavors, dry taste, and subtle saltiness. For seafood lovers, Albariño is a fantastic choice for food pairing with exquisite dishes like ceviche, fish tacos, seafood pasta, and shrimp.
Check out these 5 Albarino white wines from Spain under $20 for your seafood party.
Pazo Cilleiro Albarino 2015, $20
Pazo Cilleiro Albarino 2015 is Albarino white wine from Rias Baixas, Spain. It is exactly $20 with great reviews.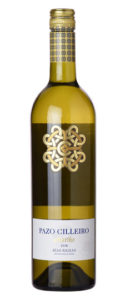 Pazo Cilleiro Albarino 2015 Winemaker Notes
This first vintage of Pazo Cilleiro has a lively golden yellow color, with green reflections. It is clean and balanced, with citric fruits and white fruit notes, with small white flower aromas. The taste mimics the nose – it is fresh, round and elegant on the palate, with a persistent, refreshing finish.
92 Points Critical Acclaimed by Wine & Spirits
From the owners of Bodegas Muriel, in Rioja, this is the second vintage of Pazo Cilleiro. Made from a selection of vines in Salnes, it feels fresh and alive, moving throughout the mouth with graceful acidity (the wine did not undergo malolactic) and a fine leesiness that tap dances on the tongue. Its citrus flavors are layered with herbal notes that predominate in the end, leaving a fresh and crisp memory.
90 Points Critical Acclaimed by Wine Enthusiast
Fresh melon and stone-fruit aromas are laced with a mineral streak. This feels smooth, with good body weight. Flavors of orange, lemon and passion fruit finish long and stony. As a whole, this is super tasty, balanced and done just right.
Pazo de Senorans Albarino 2016, $19.99
Pazo de Senorans Albarino 2016 is another great Albarino white wine from Rias Baixas, Spain.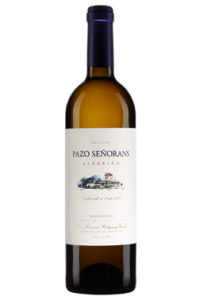 91 Critical Acclaimed by Wine Spectator
This big white is round and polished, with good weight and solid acidity behind the pear, blanched almond and white tea flavors. Ginger and briny notes give this a savory character. A muscular style. Drink now through 2022.
91 Critical Acclaimed byThe Wine Advocate
It's bottled unoaked and without malolactic after four months in contact with the lees. The nose is clean, elegant and subtle, mixing aromas of white flowers with sensations of freshly cut grass, citric hints and a balsamic touch. The palate has pungent flavors, good depth—vertical and delineated—with some minerality and a dry finish. A very good textbook Salnés.
Compania de Vinos Trico Tabla de Sumar Albarino 2016, $18.99
Compania de Vinos Trico Tabla de Sumar Albarino 2016 is another 90 points Albarino white wines under $20.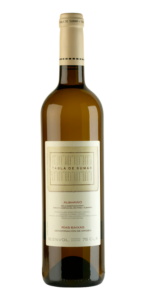 Compania de Vinos Trico Tabla de Sumar Albarino 2016 Winemaker Notes
Slight straw in color with hints of green ripe lemon and bright. It is full of aromatic richness featuring green apple, lemon and a mineral freshness. In the mouth it maintains a balance of acidity and flavor. Fine, elegant, and ready to drink.
90 Points Critical Acclaimed by The Wine Advocate
The entry level Albarino 2016 Tabla de Sumar showed lots of varietal character, freshly cut grass, white flowers, citrus and a balsamic touch. This matures in tanks for four months before being bottled. The palate is serious, very balanced, lively and sharp, with good acidity that makes you salivate. The whole range is classical Albarino from granite slopes of the Mino, and this is a great introduction to the subtle house style. 30,000 to 40,000 bottles produced.
Morgadio Albarino 2015, $17.99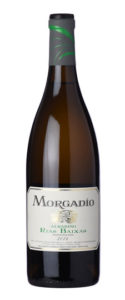 Morgadio Albarino 2015 Winemaker Notes
Intense and elegant with tropical fruit and kiwi complementing granitic minerality. Made from free-run juice, a well structured, dry Albariño with a long finish.
91 Points Critical Acclaimed by Wine Enthusiast
Aromas of melon, lime and stream water are just right. This has a crystal clear sense of freshness to the palate along with lime, peach and melon flavors that coast on fine acidity and finish in refreshing fashion.
Burgans Albarino 2016, $13.99
Burgans Albarino 2016 is slightly cheaper in Albarino white wines range.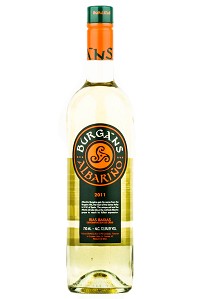 Burgans Albarino 2016 Winemaker Notes
A bright greenish yellow color with golden highlights. A uniquely fruity aroma where the variety is clearly appreciated, highlighting hints of ripe apples, apricots, and peach aromas. It is rich, mellow and well-balanced. The aftertaste is fully rounded and off dry on the palate with juicy fruit flavors, clean acidity and a long, mineral-dominated finish.
Godello White Wines Under $20
Godello is an unsung favorite of Spanish wine enthusiasts. Like Albariño, Godello from Spain is most often found in Galicia, particularly in the sub-region of Valdeorras. These granite-and-slate-based vineyards produce highly aromatic wines. You'll discover the best Godello white wines flavors center around ripe yellow fruit aromas (meyer lemon, golden apple, yellow plum, and pineapple), and (especially if expensive) often undergo barrel-aging in new French oak, giving a spiced tone to the wines. In short, if you like more richly-styled, textural white wines, you need to get some Godello in your life, ahora.
Avancia Cuvee de O Godello 2015, $18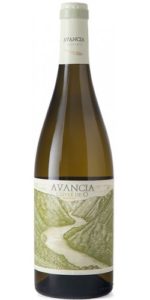 Avancia Cuvee de O Godello Winemaker Notes
Cuvee de O Godello expresses the freshest expression of the Valdeorras' unique slate soils and indigenous clones of Godello. Sur lie ageing and large format barrel fermentation impart a weight and complexity to Cuvee de O that sets it apart.
Bright straw color in the glass with fresh aromas of white flowers and expressive fruit. Flavorful on the palate with fruity characteristics, good acidity, and balance.
90 Points Critical Acclaimed by The Wine Advocate
The 2015 Avancia Cuvee De O Godello is aged in 500- to 600-liter demi muids and after a portion is fermented in oak (with a small portion fermented in neutral oak and the rest in stainless steel), the wine spends eight months sur lie with 80% aging in stainless steel and the rest in oak. The 2015 is a beauty – with notes of honeysuckle, delicate flowers, crisp, honeyed citrus such as lemons, impressive minerality, a medium body and long finish. It is dry and pure. This is a beauty to drink over the next year or so, although I suspect it may last longer.
90 Points Critical Acclaimed by Wine Spectator
This racy white has energy and grip. The tangerine and quince flavors are tart but fruity, backed by fennel, mineral and light vanilla notes. Stays focused through the juicy finish. Drink now through 2020.
90 Points Critical Acclaimed by Wine Enthusiast
Melony floral aromas are friendly and easygoing. On the palate, this is clean and precise, with moderate weight and a touch of oak. Lime and kiwi flavors are a bit sweet, with a welcome oaky offset. On the finish, this Godello fades nicely, with core acidity extending the ride.
Bodegas Godeval Godello 2015, $18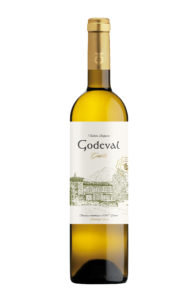 Bodegas Godeval Godello Winemaker Notes
Fresh aromas of citrus and bright herbal notes that continue on the palate with green apple and pit fruit flavors that round out the mineral acidity. Extremely versatile at the table – delightful on its own but proves complimentary to a wide array of food, from salads to seafood and beyond.
91 Points Critical Acclaimed by Wine Spectator
Peach, quince and lime flavors mingle with ginger, briny and mineral notes in this savory white. Mouthwatering acidity gives this energy and drive. Firm and focused. Drink now through 2020.
Other Spanish White Wines Under $20
There are 4 other Spanish white wines under $20 with good reviews.
Can Rafols dels Caus Terraprima White 2015, $16.99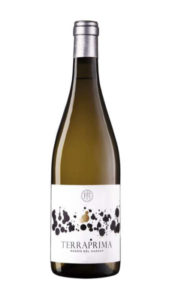 Can Rafols dels Caus Terraprima White Winemaker Notes
Straw yellow with aromas of white-fleshed fruit with hints of aromatic herbs and smokiness. This wine is a true expression of the complexity and minerality of this unique terroir. The Xarel·lo provides the backbone and roundness of the wine, whereas the Riesling provides the elegance and depth.
Pairs perfectly with chargrilled vegetables, white fish, risottos, creamy rice dishes, goes fantastically well with oriental cooking.
90 Points Critical Acclaimed by The Wine Advocate
The organic 2015 Terraprima White is an unusual blend of Xarello and Riesling from a dry and warm year. It fermented in stainless steel with indigenous yeasts and was bottled after resting ten months in tank. It's quite pale colored with a serious nose where the fruit is in harmony with the soil sensations, displaying some balsamic and spicy notes, quite reminiscent of the classical aromas of Riesling. It's fresh and clean, with very good acidity and freshness especially for the conditions of the vintage. The Garraf zone can produce mineral and elegant wines even in adverse circumstances.
Telmo Rodriguez Basa White 2015, $16

Telmo Rodriguez Basa White Winemaker Notes
This is a fantastically refreshing yet serious bottle of wine, with a range of aromas and flavors from stony mineral notes to citrus to tropical fruit. A great match for Spanish omelettes or pan-seared white fish.
Blend: 90% Verdejo, 10% Viura
90 Points Critical Acclaimed by The Wine Advocate
The 2015 Basa is a blend of Verdejo with 10% Viura from limestone and gravel soils fermented in stainless steel and bottled unoaked. This is their 20th vintage in Rueda, and they have completely removed the Sauvignon from the blend in the last three/four years. They like the expression of Viura in Rueda, where the soils are quite appropriate for white wines. This is quite open and very clean, with the freshly cut grass aromas, hints of lemons and a touch of licorice. The palate is fresh and balanced, with the typical slightly bitter notes in the finish.
Bodegas Muga Blanco 2016, $13.99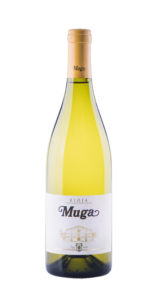 Bodegas Muga Blanco Winemaker Notes
On the nose the tart, crisp fruit aromas, mainly green apples and citrus fruit, return, "sweetened" by pastry shop aromas from the fine lees and spices from careful selection of the best oak.
A fresh, mineral attack quickly enveloping the whole mouth and expressing the volume and complexity produced by the work of the fine lees which, together with malic nuances, give added complexity and persistence.
92 Points Critical Acclaimed by James Suckling
Extremely perfumed with white peach and sliced apple aromas and hints of stone. Full body, tight and bright. Lovely acidity and intensity.
Vivanco Rioja Blanco 2015, $12.99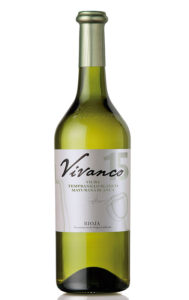 Vivanco Rioja Blanco 2015 Winemaker Notes
The nose is expressive and intense with aromas of citrus, green apple and white peach. Delicate florals and grassy notes follow. A fresh wine abounding with tropical fruit and citrus flavors and a good, balanced acidity.
Ideal as an aperitif with a wide variety of tapas. Also excellent with salads, white meat dishes or fish.
90 Points Critical Acclaimed by Wine & Spirits
Rafael Vivanco blends viura with tempranillo blanco (a white mutation of the grape) and maturana blanca ( a local variety) from h is vineyards in Briones (Rioja Alta) and at high altitudes in Tudelilla (Rioja Baja). It's a complex and spicy white, with notes of Marcona almonds at its base and high tones of lemongrass, apple and nectarine above. The intriguing spiciness of the fruit will match prawns or langoustines.
More Spanish Wines Under $20
If you are looking for more spanish Wines under $20, check out the list below:
Wine Gift Set Suggestions