It is almost impossible to find Spanish cheap white wine under $10. While we often turn to commonly known varietals, sometimes by digging a little deeper you'll strike gold.
Check out the list below.
Best buy Spanish White Wine Under $10
Yes! We find this best buy Spanish white wine as it priced under $10 and has good review. So, check this out buy it before sold out!!!
Marques de Caceres Verdejo 2016, $8.99
Marques de Caceres Verdejo 2016 is made of Verdejo from Rueda, Spain. This Spanish white wine is only $8.99 and earn good review from decanter.com!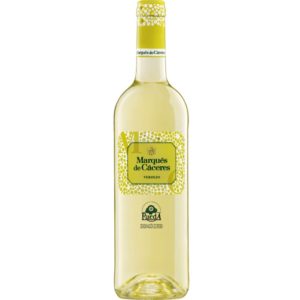 Winemaker Notes
Intense bouquet with mineral notes, herbs, citrus fruit. Deliciously balanced in the mouth with vibrant flavors of green apples. Good length and a deliciously fresh aftertaste.
Critical Acclaimed by Decanter, D88
Boldly aromatic nose. Exotic and bursting with pineapple and lime fruit flavors in the mouth, then pink grapefruit and blood orange notes emerge to give a tinge of bitterness. Characterful.
Spanish Verdejo White Wine Under $10
Verdejo grape, specifically Verdejo wines from the Rueda region of Spain. Crisp, clean, and refreshing, these Rueda whites are killer with food, yet can equally stand alone as evening aperitifs.
Pata Negra Verdejo 2015, $6.99
Pata Negra Verdejo 2015 is also made of Verdejo from Rueda, Spain and its retail price is only $6.99. Pata Negra is a premium world-class brand from J. Garcia Carrión Winery established in Murcia, Spain since 1890. If you like the previous wine, you definetely want to try this as well.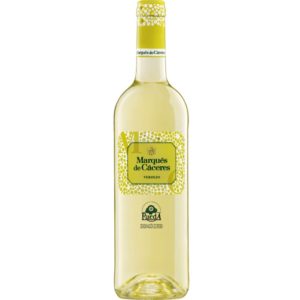 Winemaker Notes
Pata Negra Verdejo, the pride of Rueda, is vibrant, rich and gorgeously balanced. This distinctive white is pale yellow in color with bright golden highlights. Crisp, rich and intense with notes of green apple, tropical fruit and hints of anise and herbs. Well balanced on the palate with magnificent acidity and creaminess leaving a smooth and refreshing finish, all demonstrating the signature characteristic of the Verdejo grape.
Perfect for grilled seafood or shellfish, pastas, sushi or great on its own.
Torres Verdeo Verdejo 2015, $9.99
Torres Verdeo Verdejo 2015 is also made of Verdejo from Rueda, Spain. Eventhought it is less famous compared to Torress red wine series, it is still worth trying.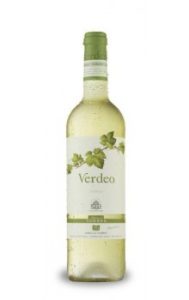 Winemaker Notes
Pale gold with glints of green. Intense and fragrant, it offers clean floral notes (lemon blossom) against an enticing ripe fruit backdrop (quince, pear). The palate is silky and smooth, displaying the fresh herbaceous expression (fennel) that is the hallmark of the best Verdejo wines. Characterised by its freshness, by pronounced notes of tropical fruit and its elegance.
Other Spanish Cheap White Wines Under $10
We found another 5 Spanish cheap white wines under $10. You may not find these 5 Spanish white wines in your nearby wine store but each of them show unique aroma and taste. Host a wine tasting party to try all of them.
Alvarez de Toledo Godello 2015, $8.99
Alvarez de Toledo Godello 2015 is made of Godello from Spain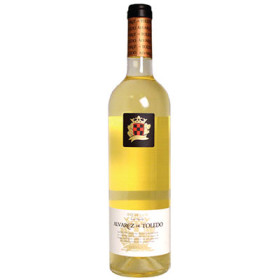 Winemaker Notes
This wine has a bright yellow color with fresh floral, herbal and apple aromas. Good structure and acidity with lively citrus lemon and apple fruits and a mineral touch, very clean and refereshing.
Pairs well with seafood dishes and salads.
Resso Garnacha Blanca 2015, $7.99
Resso Garnacha Blanca 2015 is made of Grenache Blanc from Spain.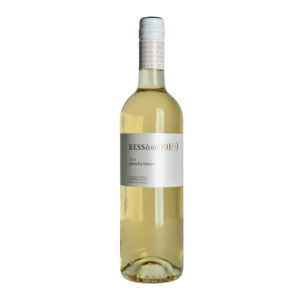 Winemaker Notes
Pale yellow color with bright tones. Very floral and fruity with a hint of citrus. White flowers with apple and peach flavors are backed by mineral notes and crisp acidity.
Appropriate for any kind of fish, shellfish, light pastas and chicken. Also ideal to accompany soft and medium soft cheeses.
Borsao Blanco 2016, $8.99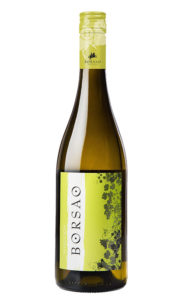 Winemaker Notes
Borsao Blanco is a straw yellow color. The wine has strong citric and tropical fruit aromas. In the mouth it's creamy and fresh, in perfect harmony with the acidity.
Buenas Viura 2015, $9.99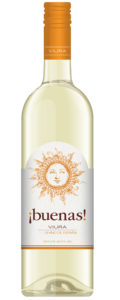 Winemaker Notes
¡buenas! Viura offers alluring notes of ripe, red grapefruit that intermingle with flavors of pear and wild flower on the palate. This refreshing white has invigorating acidity with a crisp, clean finish.
Pairs perfectly with pizza, tacos, and other casual fare.
Los Dos Muscat Chardonnay 2013, $8.99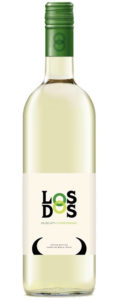 Winemaker Notes
Pale yellow with brilliant greenish hues, aromas of papaya and pineapple show through in this beautifully structured and balanced white blend. On the palate, this wine has well-integrated and lingering acidity with a long, elegant finish.
Pair with summer salads, grilled cod with mango salsa, or prawns wrapped in Serrano ham.
Wine Gift Set Suggestions