It is possible to get 95 points Spanish Wines Under $20? It is really difficult.
However, we got one…
95 Points Critical Acclaimed by Decanter
An elegant and intense nose comprising black fruit, blackberry and herbs, with a real medicinal edge is followed deliciously by a well-structured palate of licorice, plums, tobacco and black fruit notes, which also has round meaty tannins, a lovely texture and a beautiful long finish.
Vina Herminia Crianza 2013, $16
Vina Herminia Crianza 2013, boasts a stellar 95 point score! 'Superb quality considering the price' and at under $20, this is truly a no brainer.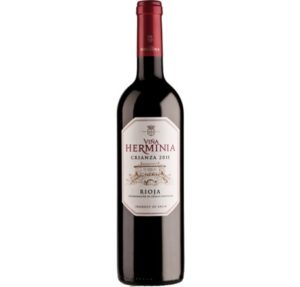 Vina Herminia Crianza 2013 Winemaker Notes
Garnet red with cherry and ripe-cherry tones in the glass. A lively, clear color with high-intensity. Thie wine displays hearty, complex and fruity aromas, with rich tones of dark fruits, good oak notes, cherry and plum, balanced and elegant oak. Round on the palate, viscous and creamy, rich and voluminous, long and balanced finish with plenty of sweet tannins
Blend 85% Tempranillo, 15% Garnacha
Wine Gift Set Suggestions