Are you looking for Spanish Grenache red wines under $20?
Would it surprise you to know that Grenache is responsible for some of the most delicious and expensive wine in the world? From exalted regions like Châteauneuf-du-Pape to cult California wines, Grenache is just as important in the wine world as Cabernet Sauvignon.

Read more from winefolly.com
Grenache is a hearty, productive red grape popular in Spain, where it is called Garnacha. Grenache produces powerful wines that offer medium alcohol, low acidity and an overall deep raspberry or wild strawberry flavor. Our Grenache picks will give you a general idea what to expect from wines made from Grenache, and will help you find one that best suits your needs.
Spanish Grenache Red Wines Under $20
All Spanish Grenache wine here are under $20 and earn at least 90+ points of good reviews.
Torres 5G Garnachas 2015, $19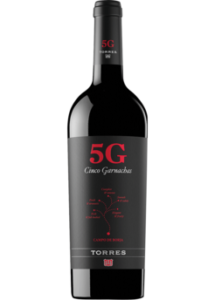 Torres 5G Garnachas 2015 Winemaker Notes
The 5G Garnachas is fragrant and sensual. Pronounced red fruit aromas of strawberry, red currant, raspberry on the nose, framed by notes of aromatic herbs of thyme and rosemary. Fresh, pleasant, and smooth on the palate with good acidity.
Pairs perfectly with traditional Mediterranean and Catalonian recipes such as meat stews, grilled meat, arroces montaneses (hearty rice dishes with meat), and noodle casseroles with spare ribs.
90 Points Critical Acclaimed by Wilfred Wong of Wine.com
I can never get enough of Garnacha (aka Grenache), and the 2015 Torres 5G Cinco Garnachas is certainly worth mentioning. This wine exudes ripe raspberry and boysenberry flavors. Its bright red fruit finish makes it an excellent quaffing wine with hearty party foods. (Tasted: June 23, 2017, San Francisco, CA)
Borsao Tres Picos Garnacha 2015, $18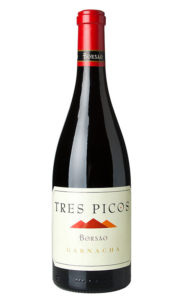 Borsao Tres Picos Garnacha 2015 Winemaker Notes
Very intense cherry red colour with tones of purple. Presents in the nose a great concentration of aromas of ripe red fruit with floral nuances. In the mouth it is a well structured rich wine that evokes tastes of blackberry, plum and tones of leather and vanilla, with a soft and silky tannin.
92 Points Critical Acclaimed by Vinous / Antonio Galloni
Opaque ruby. Powerful aromas of black currant and candied cherry pick up incense, vanilla and exotic spice nuances with air. Deeply concentrated dark berry and spicecake flavors are complicated by notes of smoky minerals and floral pastilles, while a subtle peppery quality adds spiciness. Supple tannins give shape to the very long, smoke-tinged finish, where the floral note echoes strongly.
91 Points Critical Acclainmed by The Wine Advocate
Even better, and clearly one of the greatest values in the wine world, is the 2015 Tres Picos. It is a large cuvée of 24,000 cases from 100% Grenache, fermented in both oak and steel and aged in French oak prior to being bottled. The vines come from a relatively high elevation of nearly 2,300 feet from a vineyard planted in 1956. This wine shows loads of classic Grenache characteristics, such as pepper, licorice, underbrush, Provençal herbs and a boatload of black cherries and raspberries. The wine is rich, medium to full-bodied, pure and luscious and hedonistic. Drink it over the next several years.
Bodega Bernabeleva Camino de Navaherreros 2014, $15.99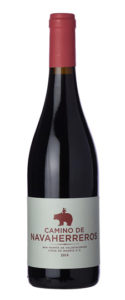 Bodega Bernabeleva Camino de Navaherreros 2014 Winemaker Notes
The intensely floral bouquet offers aromas of strawberry, raspberry, rose, magnolia and Asian spices; similar to a rustic Pinot Noir, but the body an weight is very much old vine Grenache. Eighty year old vines offer fresh and energetic fruit in the mouth, with sweet red berry flavors unfettered by tannins. The spiciness is mirrored on the finish, which is long and very pure.
90 Points Critical Acclaimed by Wine & Spirits
This Garnacha seems to grow and grow as it absorbs oxygen in the glass. It's muscular, almost bombastic in its delicious sour-cherry fruit, hinting at cigar tobacco in the finish. It's a a wine to pour with lentil and sausage soup. Best Buy.
Vega Sindoa El Chaparral Grenache 2014, $15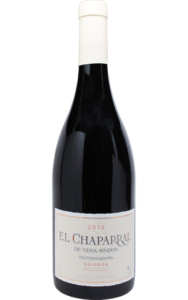 Vega Sindoa El Chaparral Grenache 2014 Winemaker Notes
Bright red. Suave raspberry and cherry preserve aromas are compelling and sexy. Musky herbal and floral qualities add complexity to the nose but fade into the red berry aromas, which continue on the palate.
91 Points Critical Acclaimed by The Wine Advocate
The most serious wine, as usually is the case, is their 2014 Vega Sindoa El Chaparral Old Vines Garnacha, coming from head-pruned Grenache vines all planted earlier than 1940. This is 100% Grenache aged in French oak for nine months and then bottled. There is a peppery/licorice almost Pinot Noir delicacy this wine. It offers up notes of cranberry, black cherry and floral hints. The wine has terrific body, good acidity and underlying, earthy minerality. This is very much an Atlantic maritime-influenced Grenache to drink over the next 2-3 years.
Celler Pinol Ludovicus Tinto 2014, $14.99

Celler Pinol Ludovicus Tinto 2014 Winemaker Notes
Deep red. Fresh red berry and candied rose scents are lent urgency by mineral and peppery spice notes. Juicy and incisive on the palate, offering gently sweet raspberry, cherry and spicecake flavors that demonstrate an appealing marriage of power and finesse. Finishes gently tannic and long, leaving behind a subtle suggestion of red fruit liqueur.
90 Points Critical Acclaimed by James Suckling
Rich spiced plum and cherry compote fruits. Silky, ripe tannins and a red plum and mellow plum cake finish.
More Great Spanish Red Wine Under $20
Are you looking for more red wines under 20? Check out this few list below:
Wine Gift Set Suggestions